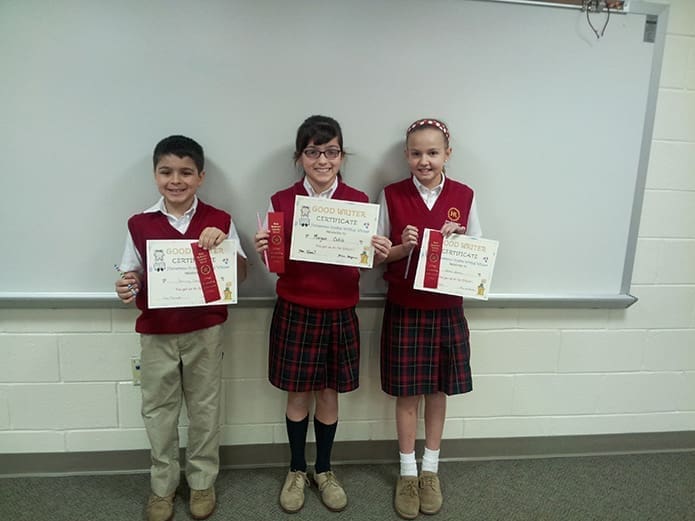 Published February 6, 2014
In the Internet age, there is still a place for good cursive.  That's why intermediate level students at Holy Redeemer School, in Johns Creek, practice their penmanship.
The students participated in the Zaner-Bloser National Handwriting Contest to test their handwriting against others.
The contest entries are judged  according to legibility: shape, size, spacing, and slant. The sentence all students are required to write on their entry form is used because it contains every letter of the alphabet: The quick brown fox jumps over the lazy dog.
Tommy Bozzuto, third grade, Morgan Cellilli, fourth grade, and Katie Brown, fifth grade, earned the right to compete at the state level.