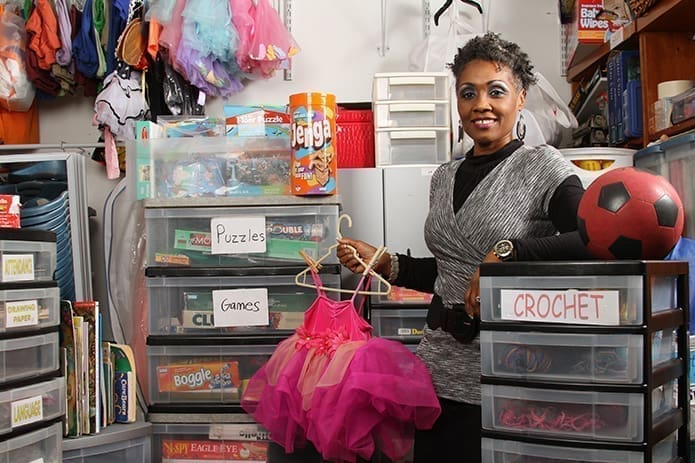 Published February 6, 2014
ATLANTA—The wintry mix from Winter Storm Leon cut short Catholic Schools Week. But in those crazy days of Jan. 28 and 29, as snow and ice blocked frustrated parents from reaching the schools, parents—and students, if they paid attention—saw the character of the educators in a unique way.
Staff and teachers in the archdiocesan school district had to think on the fly. Get youngsters safely home to their parents was the first idea, but when that became impossible, principals and staff reached out to calm frazzled parents and then thought how to keep students entertained, fed, and safe.
Teachers kept watch as kids slept overnight in classrooms. Kitchen staff kept the stoves and ovens burning to cook dinner and breakfast. Principals kept anxious parents informed.
The storm may have done more to reinforce the goodwill for the schools than the week of special performances and open houses.
It's fitting then the week ended with a banquet to celebrate the administrators and educators in the Archdiocese of Atlanta schools. From custodians and administrative assistants to athletic directors and preschool directors, the event applauded outstanding workers at 18 archdiocesan schools and five independent Catholic schools.  The evening was a celebration of  "Catholic Schools:  Communities of Faith, Knowledge and Service." Some 350 people came to celebrate what they do day in and day out, but what the community saw in a unique way the previous Tuesday and Wednesday.
Here is the list of all the educators and staff honored this year. Five are profiled in The Georgia Bulletin.
2014 Catholic School Honorees
High Schools
Ricky Turner, founding athletic director at Blessed Trinity High School, in Roswell.
Robert Fecas, theology teacher at Marist School, in Atlanta.
Linda Anthony, director of exceptional learning at Holy Spirit Preparatory School, in Atlanta.
Sarah Traut, humanities department chairwoman, data collection committee chairwoman, and Latin teacher at Monsignor Donovan High School, in Athens.
Sharon Shaw, mathematics teacher at Our Lady of Mercy High School, in Fayetteville.
Pat Fries, administrative assistant to the dean of students at St. Pius X High School, in Atlanta.
Elementary Schools
Lynette Harris, receptionist and attendance coordinator at Christ the King School, in Atlanta.
Janelle Bohan, school nurse at Holy Redeemer School, in Johns Creek.
Ruthie Patch, second-grade teacher at Immaculate Heart of Mary School, in Atlanta.
Janet Jovert, first-grade teacher at Our Lady of the Assumption School, in Atlanta.
Dana Landers, learning specialist for student support at Notre Dame Academy, in Duluth.
Sharon Jones, music teacher at Our Lady of Victory School, in Tyrone.
Eleanor Millspaugh, fifth-grade teacher at Pinecrest Academy, in Cumming.
Peggy DeGance, enrichment teacher at Queen of Angels School, in Roswell.
Kathy Stacy, fifth-grade master math and science teacher at St. Catherine of Siena School, in Kennesaw.
Venus Price, extended school program director and tuition accountant at St. John the Evangelist School, in Hapeville.
Jeanne Batten, the physical education teacher and athletic coordinator at St. John Neumann Regional School, in Lilburn.
Chris Moore, fourth- and fifth-grade teacher and athletic coordinator at St. Joseph School, in Athens.
Sang Ngoc Nguyen, custodian at St. Jude the Apostle School, in Sandy Springs.
Kathy Biebel, administrative assistant at St. Joseph School, in Marietta.
Marti Miller, middle school social studies teacher at St. Mary's School, in Rome.
Rafael Nazario, Spanish, technology and physical education teacher at St. Peter Claver Regional School, in Decatur.
Jon Paul Craciun, physical education teacher at St. Thomas More School, in Decatur.
Preschool Director of the Year
Darragh Browning, director of Transfiguration Preschool, in Marietta.
Principal of the Year
Frank Moore, principal of Blessed Trinity High School, in Roswell.