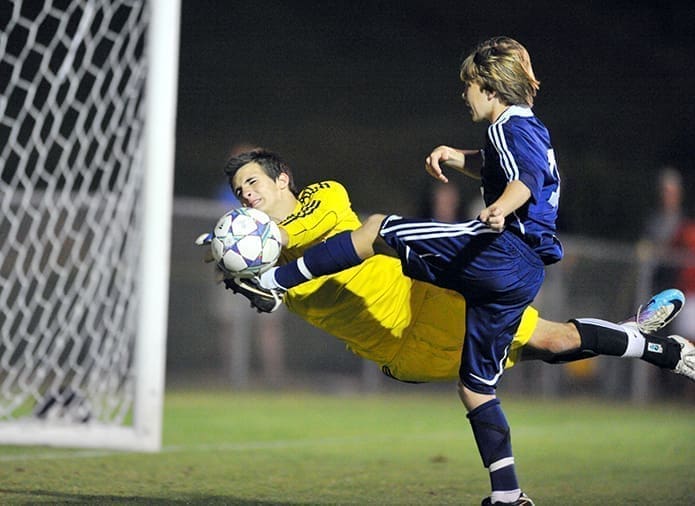 Published February 14, 2013
ATLANTA—The 2012 US Youth Soccer Goal and Save of the Year award recipients were announced at an awards gala on Jan. 18 in Indianapolis, Ind. Luke Whelan, a junior at Holy Spirit Preparatory School, Atlanta, was awarded the US Youth Soccer Save of the Year.
The save that won "Save of the Year," came during Holy Spirit Prep's Georgia Independent School Association state championship game last May against Macon's Stratford Academy.
US Youth Soccer is the largest governing body of Elite Soccer Clubs in the US, boasting over 3 million registered players. Nominations for Save of the Year were taken from all over the country, and a selection committee made their choice from among ten finalists. Electronic votes were collected on the US Youth Soccer website and the results were announced at the organization's annual meeting in Indianapolis last month.
After observing Whelan's talent as a goalkeeper back in the fifth grade, the volunteer coaches at Holy Spirit Preparatory encouraged him to try out for the North Atlanta Soccer Association (NASA) club soccer team. He played for NASA until last year. Then he was designated as a development player for Georgia United, an affiliate of the United States Soccer Team development academy. He currently plays for the United Futbol Academy in Cumming.
Whelan has played varsity goalkeeper for Holy Spirit since eighth grade. He also is the place kicker and punter for the Holy Spirit Prep football team.
Whelan and his family are parishioners at St. Ann Church, Marietta.