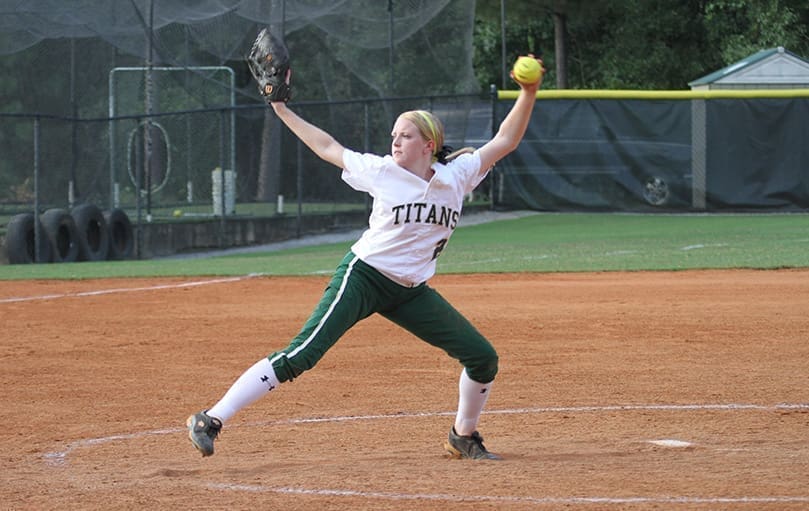 By MICHAEL ALEXANDER, Staff Photographer
|

Published September 13, 2012

ROSWELL—The Blessed Trinity High School softball team finished the week of Sept. 2 with a loss and a win. On Sept. 5 they dropped a game to Pope High School, Marietta, 2-1. The next day they rebounded with an 18-1 victory over Towers High School, Decatur, in three innings. The team scored 11 runs in the first inning and the remainder in the second.

Blessed Trinity catcher Mary Kate Sullivan led the team with two doubles off Towers pitching. Second baseman Jackie Kinney, shortstop Christine Kraybill, first baseman Nina Castro and third baseman Arielle Rimoldi also hit doubles.

Blessed Trinity travels to Chattanooga, Tenn., for a softball tournament, Sept. 14-15. They have played in the tournament, which is sponsored by Gordon Lee High School of Chickamauga, the last four years.