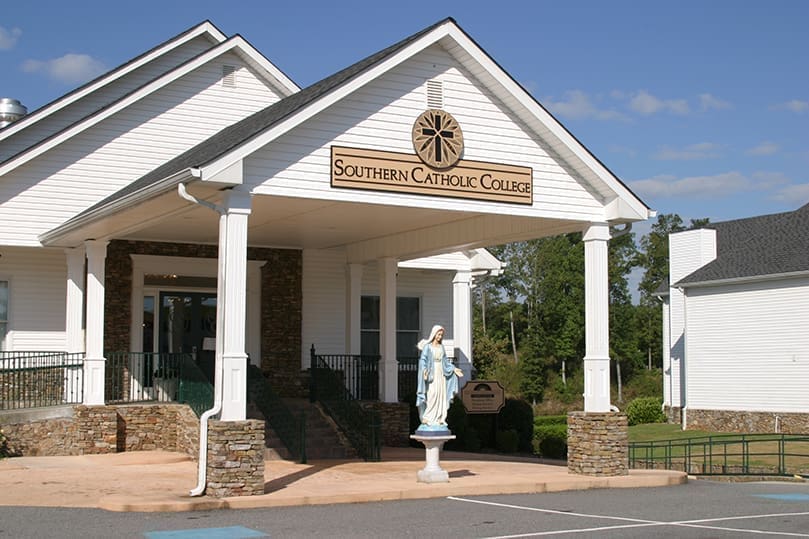 Published April 23, 2009
"We are excited about this development," said Dr. Jeremiah J. Ashcroft, president of Southern Catholic, in a prepared joint statement. It expressed his hope that the collaboration would attract more students from across the country and develop programs with institutions in other countries.
The Legion of Christ is active in 22 countries and operates universities, institutes and schools.
"This expanded reach and support greatly enhances our ability to achieve our mission to prepare moral and ethical leaders who will enlighten society and glorify God," his statement said.
"By working with SCC the Legion can accelerate its desire to offer a greater contribution to higher education in North America," said Legion of Christ Father Scott Reilly, territorial director for the order, in the statement.
"Southern Catholic is a great college, and there would be considerable sharing of best practices with our existing institutions," Father Reilly stated in the press release. "I expect that SCC will experience significant growth in student population in the years ahead, with added growth coming from Legion-affiliated secondary schools in North America."
Father Reilly added, "We are still working things out, so it's not a done deal yet."
Archbishop Wilton D. Gregory serves on Southern Catholic's board of trustees and in a letter informing priests and deacons of the Archdiocese of Atlanta, that was posted on the college's Web site April 20, he wrote that he has seen "firsthand the good work that it is attempting to achieve."
"This is a fine opportunity for the Archdiocese of Atlanta to continue to be home to this Catholic college that will develop young men and women of faith to have a positive impact on society," he stated.
In a statement to The Georgia Bulletin, Archbishop Gregory wrote, "This is a preliminary discussion and most of the questions about governance, appointments, finances and the future will simply have to wait until the conversation progresses further."
He said that he had given his assent several months ago "to pursuing the conversation with the Legion."
"The obvious advantages to be gained with an affiliation with the Legion is its ongoing fiscal security, the association with the other agencies of the Legion, and the growth of the college because of its association with the larger community of the Legion," he wrote.
Efforts to reach the SCC president were unsuccessful.
Southern Catholic was founded by lay Catholics in 2000 and opened in the fall of 2005. It has more than 200 students from 25 states on its campus in Dawsonville, an hour north of Atlanta.