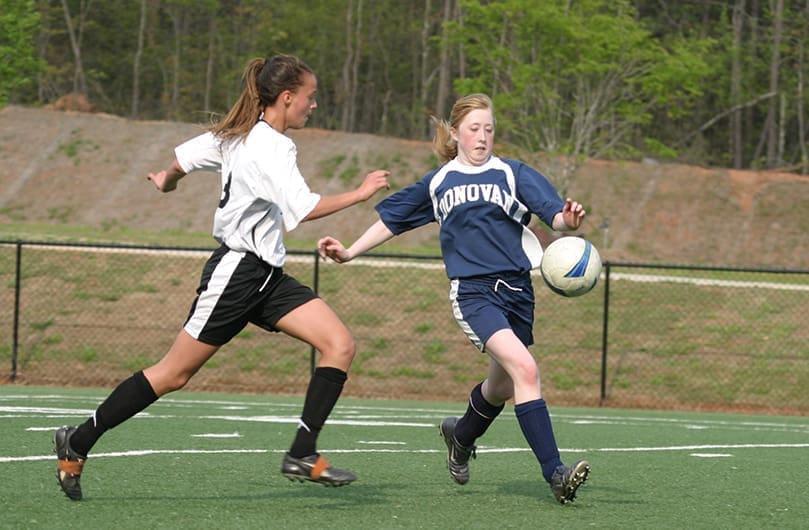 By MICHAEL ALEXANDER, Staff Photographer
|

Published April 30, 2009

ALPHARETTA—The girls soccer team of Monsignor Donovan High School, Athens, traveled to King's Ridge Christian School April 23, where they lost 8-6 in a hard-fought match.

King's Ridge center forward Rachel Smoltz scored the first goal of the match, but a minute later Monsignor Donovan striker forward Ashlee Shapland scored the tying goal. Smoltz scored two consecutive goals to extend the team's lead to 3-1, but back-to-back goals by Monsignor Donovan's other striker forward Macy Baugh tied the score at three. Shapland kicked through another goal just before the half to give Monsignor Donovan its first lead of 4-3.

Smoltz tied the match with the first goal of the second half. Her teammate Indy Wildschut scored two consecutive goals to give King's Ridge a two-point edge and then Smoltz added another goal. Monsignor Donovan's Baugh trimmed the lead to one with two goals as the team mounted a comeback, but Wildschut closed the door for good with a final goal for a King's Ridge victory.

Monsignor Donovan has offered three years of girls varsity soccer, and Wade Mayton, the school's physical science, chemistry and physics teacher, has coached the team all three years.