By DAVID A. KING, Ph.D., Commentary
|

Published October 23, 2023

In my 16 years as a parent, I have discovered that among the many great horrors of raising children is this: they grow up. 

For most of my boys' lives, I have written about them in my column for The Georgia Bulletin. Years ago, my faithful readers knew them by name. Now, for fear of committing the great sin of embarrassment, I cannot name them. In keeping with custom and parlance of social media, they shall for now be known as 16 and 13. 

At one time, however, they were little boys—good little Catholic boys. They were full of mischief, of course, but by virtue of my work at a parish, they learned several things hands-on that many other good Catholic children miss. They learned how to light votive candles in private. They got to meet priests and deacons in real, genuine and thoughtful conversations. They were both brilliant altar servers, poised and proud, yet always learning through their service. 16 served many Holy Day masses all by himself, including All Saints' Day and Immaculate Conception. 13 was on his way to a similar career until COVID-19 turned everything upside down. 

From the time they were very small, I read to them what I knew as a child as "Bible Stories." 

It was a nightly ritual; we read a Bible story, sang some folk songs that changed every time I sang them and said some rote Catholic prayers such as the Hail Mary and the St. Michael's prayer. 

As worldly as they are now, I do know that deep in their hearts they will always cherish those bedtime rituals. I also know that the songs, prayers and stories they loved will always be part of both their imagination and their identity. 

As cradle Catholics, both my boys love to observe any kind of special day or holiday, and among all the days they love to celebrate, All Hallows' Eve—Halloween—is way at the top. 

I've written before in this space about my anxiety over Halloween and how teenagers now connect it too often with heinous killers and slashers and bogus paranormal activity. 

In a post-pandemic world, and a world fraught with genuine fear of war, I think teens seek catharsis in the outrageous.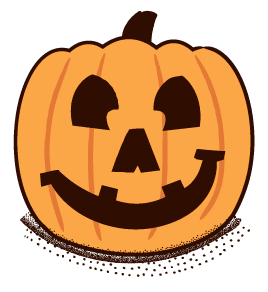 Good narrative, however, endures. Every October my boys may return to the frights of "The Wolfman," and "Frankenstein" and even John Carpenter's original movie "Halloween," but I also know that the scriptural stories I shared with them from early childhood endure. 
On Oct. 9, the Columbus Day holiday, the liturgical readings for the day included both of my boys' favorite Bible stories. For 16, it was the story of Jonah and the whale. For 13, it was Jesus' parable of the Good Samaritan. 
In each story, like any good Halloween tale, there is fear. Yet also in each narrative is a transcendent deliverance from evil, which very few pop culture stories can achieve. 
I am increasingly bothered, as a long-time professor of literature, at how our children are presented with narrative. 16, for example, loved Kafka's "The Metamorphosis" when I shared it with him when he was only 12; he was excited when he learned that his high school English class would be reading and discussing this archetypal tale. When he was presented with his copy of the book, he was dismayed to find it reduced to a graphic novel, a picture book, with comic book panels supplying the visuals for what his imagination had once envisioned. Similarly, 13 read J.R.R. Tolkien's "The Hobbit," not in the whimsical and often stirring prose of an Oxford Don, but in cartoon like images with text so miniscule that neither he nor I could make out the words without aid of a magnifying glass. 
Language is meant to be heard
As a professor of literature, I have increasingly become insistent upon having students read aloud every short text we study, be it poetry or short stories. Language is meant to be heard. If I go to Mass and a lector or deacon reads the liturgical text with nuance, feeling, and a sincere ear for the text, I give thanks. Happily, most lectors and deacons can do this, and all of them need to know that their recitations are deeply appreciated. When you can tell a story well, it will be remembered well, and that is true for my boys' love of their favorite scriptural stories. 
To return to my sons' beloved Bible stories—for my older boy who loves Jaws, who was enthralled by Moby Dick, who shudders at the sight of a churning sea and still implores his father to not go out deep, the story of Jonah and the whale is momentous. Read aloud in the span of a few minutes, it grips the imagination. Yet studied in the context of Christianity—three days and nights in the belly of the whale—it becomes a condensed lesson in the passion and resurrection of Christ. 
For my younger son, who has a heart of gold despite a quick temper, the story of the Good Samaritan, the one outcast who comes to the aid of a suffering innocent, resonates more than anything else he will probably be told about empathy and mercy. The parable inspired in him a beautiful world view. 
The point is that Flannery O'Connor was right: "Too much interpretation is certainly worse than too little, and where feeling for a story is absent, theory cannot supply it." Liturgical readings, like Poe's short stories, are characterized by brevity, immediacy and a unity of effect. O'Connor admired her Protestant neighbors' immersion in Biblical narrative. As she writes in her essay "The Catholic Novelist in the Protestant South," "Our response to life is different if we have been taught only a definition of faith than it is if we have trembled with Abraham as he held the knife over Isaac."  
Liturgical readings, particularly the familiar stories we all know, are like the elaborately decorated house you stumble upon after a long night of trick-or-treating among the mundane; they jerk you out of complacency, wake you up and reveal something to you. 
This is a season in which cultural columnists like me grasp for meaning and relevance in all sorts of forms, yet this year it occurred to me how fortunate we Catholics are in that day after day we are presented with a narrative flow that is determined more by the Holy Spirit's action upon the church than the passing whims of popular culture. 
When we hear those familiar stories from both Hebrew Scripture and the New Testament, remember that young ears are hearing them perhaps for the first time, and their exposure to these texts opens them to possibilities beyond the realm of what contemporary society deems important. 
Even though my boys, 16 and 13 respectively, are fully involved in the everyday world of 2023, they remain somehow spiritually detached from it. They learned this from scary stories—not those "Told in the Dark," or cast upon theater screens, but rather from what we too often take for granted in liturgical readings. 
That is why I know that as we approach the great days of All Hallows' Eve, All Saints' Day, and All Souls' Day, some fundamental truths remain: if you fall among thieves, you can still be delivered from danger by the goodness and mercy of an unknown neighbor. 
And if you're lost, even in the belly of a whale, the Lord God can spit you out whole. 
---
David A. King, Ph.D. is professor of English and film studies at Kennesaw State University and Director of RCIA at Holy Spirit Church, Atlanta.