By LORRAINE V. MURRAY, Commentary
|

Published June 10, 2022

The gardener had pruned some trees for me and called me outside to see the results. I took a look and was quite pleased, then headed inside to get his check. As I climbed up the front porch steps, my sandal caught the edge of the concrete and I fell forward onto the porch, catching myself with my hands.  

I sat there, stunned and breathless, taking inventory of my body and realizing the only damage was a bruised knee. The gardener rushed over to me, extended his hands and gently helped me to my feet.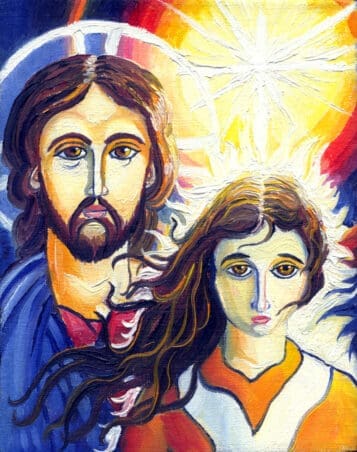 Later, I felt very moved by the man's kindness! His strong hands pulling me up reminded me that I envision Jesus as someone who picks us up when we fall. For 33 years, the person who rescued me was my beloved husband. In my mind, I knew he would always be there for me, and I'd never be left on my own. However, I was wrong, since he died and left me very much alone.  
One of our favorite movies was "The Night of the Iguana," starring Richard Burton as the Reverend T. Lawrence Shannon, a defrocked minister, and Ava Gardner as Maxine, a widow running a broken-down hotel in Puerto Vallarta, Mexico. At one point, she suggests they go down the hill to swim in the ocean, but he's weary and not sure he can climb back up.  
"I'll get you back up, baby," she promises. My husband and I always glanced at each other, when we heard those words, which seemed tailor made for us.  
That's how it is when you love someone. You know they will be there at your bedside, when you're sick and need a glass of water. You know they will wait at the hospital, while you have surgery. You can call them when a warning light comes on in the car, and you're not sure what it is. You can cry in their arms, when something shattering happens. They will always get you back up.  
One of the toughest things about being alone is missing a person's physical presence in the house. Embraces and kisses are things of the past. There's no longer someone to talk over your day with. No longer someone to laugh with, when the cat lies on its back with paws up in the air.  
Still, something good came out of my forced solitude. My husband had been Jesus for me, and after he died, I began looking elsewhere and discovered Jesus in other people. Like my friends who come running over to help me when things break, and who invite me to their children's birthday celebrations. I also discovered him in the children who call me "aunt" and are generous with their hugs.  
I picture Jesus with the strong, tanned, weathered hands of a fisherman. I see him helping up Jairus' little daughter after bringing her back to life. I see him distributing the loaves and fishes to the hungry crowd, and washing the apostles' feet. These hands were ripped apart with nails before he died, but after the Resurrection, they doled out fish and bread to his friends on the shore.  
Jesus is always waiting to rescue the lambs that stray, always waiting to feed the hungry, always waiting to embrace the little children. "Into your hands oh Lord, I commend my spirit," was the last sentence Jesus spoke from the cross. I have made these words my prayer, as I put my life entirely into Christ's strong and tender hands. I trust that he will always get me back up.
---