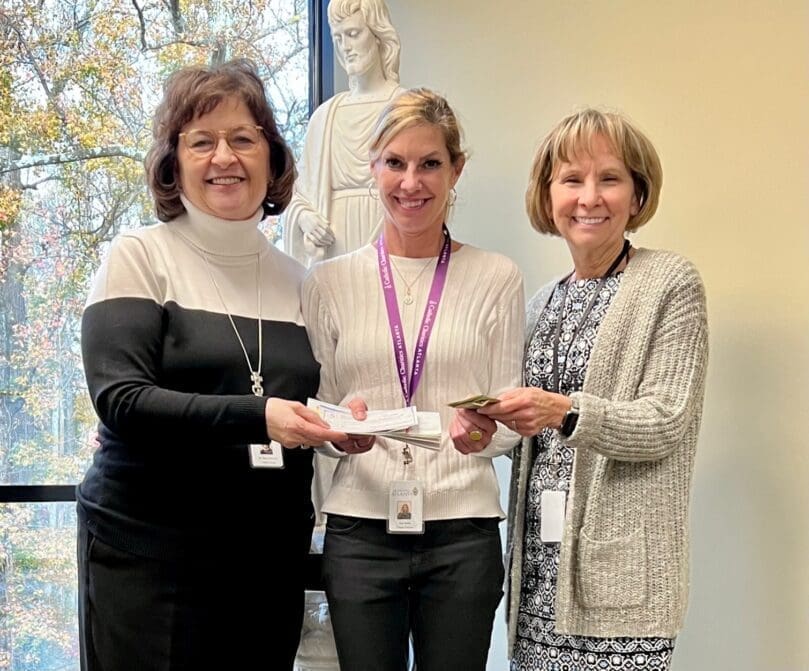 Published December 19, 2022
SMYRNA—Archdiocese of Atlanta Catholic School Superintendent Diane Starkovich and Assistant Superintendent Karen Vogtner donated funds from the Catholic school principals and the administrative office to Catholic Charities Atlanta for Christmas.  
Accepting this year's gift was Amy Sanislo, the marketing and communications manager at Catholic Charities Atlanta. 
For information on supporting Catholic Charities, visit catholiccharitiesatlanta.org.